Thanks, Registration for the run are closed.
#RunToEndAIDS #PledgeYourSupport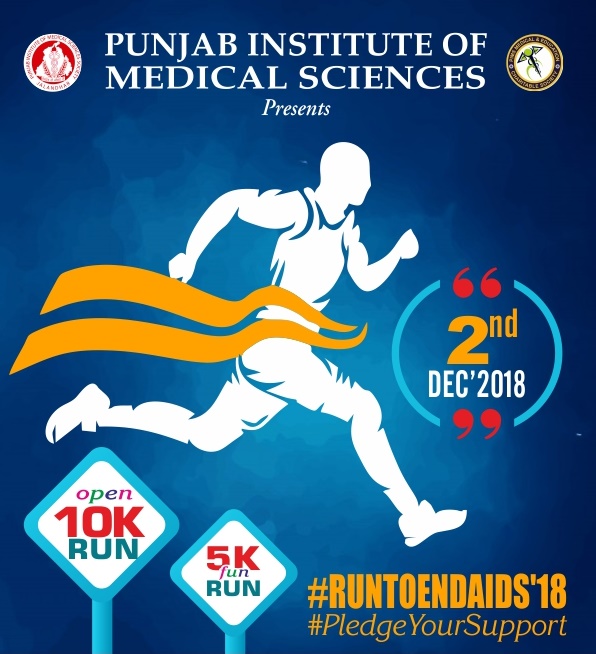 World AIDS Day is held on the 1st December each year and is an opportunity for people worldwide to unite in the fight against HIV, show their support for people living with HIV and to commemorate people who have died. HIV/AIDS remains one of the world's most significant public health challenges, particularly in low and middle-income countries. Around 88,000 of new HIV infections and 69,000 AIDS related deaths have been recorded and only 56% adults are on antiretroviral treatment (data as per www.avert.org). Although the epidemic is slowing across the globe, nearly half of people who test positive find out about it very late, meaning the virus may have damaged their health permanently. People still face ignorance and discrimination that can limit their opportunities, preventing them from living full and happy lives. Hence, it is imperative to remind the public and Government that HIV has not gone away – there is still a vital need to raise money, increase awareness, fight prejudice and improve education. Various events across the world are organized to support the cause like Red Run on World AIDS Day, Rock the track for HIV /AIDS awareness and prevention, #RockTheRibbon. Taking the similar interest forward, PIMS annually hosts an event – '#RUNTOENDAIDS' to mark World AIDS day.
This year PIMS is hosting two race categories of 5KM and 10KM, open for all to participate and pledge their support for the great cause.
Event Date: 2nd December 2018
Registration End Date: 28th November 2018 (05:00 PM)
Race Categories: 5k Fun Run | Open 10k Run
Participant Categories:

5k Fun Run: Below 20, 21-40 & Above 40
Open 10k Run: Minimum age for participation is 15 years

Run Start Time: 7:00 am
Reporting Time: 6:00 am
Other Supporting Activities:

Street Play
Band Performance
Poster Making Competition on AIDS theme
Bhangra

For the Runners:

Tees for the Run
Refreshment on Completion of Run
Certificate of participation
Cash Prizes to Overall Winners (Male and Female) for both Race Categories
Prizes to 3 Winners of each category (Male and Female)